Employment
Terre Hill Concrete Products
Since 1919, Terre Hill Concrete Products has been a highly-respected leader in the precast concrete, block & brick industries. The employees of Terre Hill Concrete Products define this company and make it the success that it has been for over 80 years. We provide in-house training to assist employees in acquiring the talents necessary to successfully complete their jobs. Terre Hill Concrete Products also offers on-going Safety Programs, which are vital in protecting our primary assets — our employees.
Terre Hill Concrete Products employs more than 150 people who possess various skills and backgrounds at its Terre Hill, PA and Lebanon, PA facilities. We offer competitive wages and an excellent benefits package, which includes comprehensive health insurance, employer-paid short- and long-term disability insurance, 401(k) with employer match, paid holidays, vacation plan and other incentives.
View our Notice of Privacy Practices as required by the Health Insurance Portability & Accountability Act.
---
VIEW ALL OF OUR ACTIVE LISTINGS ON INDEED.COM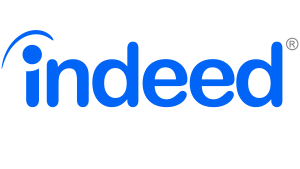 ---
SKILLED & ENTRY-LEVEL PRECAST CONCRETE PRODUCTION

  |   (Full-Time, Hourly) – Lebanon, PA
Immediate openings — with opportunities for advancement and leadership responsibilities — are available for:
     – Skilled Carpenters / Framers
     – Experienced Construction / Manufacturing Laborers
     – General / Entry-Level Production Laborers

All positions are full-time and hourly. Starting rate is $18.00/hour. Compensation is commensurate with experience.  Qualified applicants are invited to APPLY ONLINE, or email your resume to Michelle Custer, Director of Human Resources, at mcuster@terrehill.com.
EXPERIENCED TRUCK DRIVERS

  |  (Full-Time, Hourly) – East Earl, PA
We are currently accepting applications for an experienced truck driver to deliver product for our Block and Precast Concrete divisions, both based out of East Earl, Pennsylvania. The ideal candidate will possess a Class-A CDL (minimum Class-B required), experience loading & unloading boom trucks, and general jobsite experience.  Qualified candidates may email their resume with earnings requirements to Michelle Custer, Director of Human Resources, at mcuster@terrehill.com.
Qualified candidates will be contacted for interviews.  Please, no phone calls.
---
Our full-time jobs offer a benefits package that includes

:
Competitive Pay, Medical & Dental Insurance, 401(k) with employer match, Holiday/Vacation Plan and more.
Terre Hill Concrete Products is committed to providing our employees with a safe and healthy work environment. Drug screenings are required as a condition of employment.
---
Mail or email resume in confidence to:

 Michelle Custer, Director of Human Resources
Address: 

Terre Hill Concrete Products, PO Box 10, Terre Hill, PA  17581
Email: mcuster@terrehill.com
CLICK HERE TO DOWNLOAD OUR ONLINE APPLICATION:  [Terre Hill Employee Application]
Please be sure to first DOWNLOAD / SAVE the document to your local computer, so you can enter and save your changes. Email your completed application to mcuster@terrehill.com 

AN EQUAL OPPORTUNITY EMPLOYER