Terre Hill Concrete Products // Stormwater Systems
Patented Innovation. Unmatched Strength. Superior Performance.
Nowhere is Terre Hill's commitment to quality and innovation more evident than in our line of proprietary stormwater management products. We offer effective and durable solutions designed specifically for stormwater treatment, filtration, detention, and retention – all in accordance with the Clean Water Act, and all manufactured in the USA with the unmatched strength and lasting performance of precast concrete. Regardless of your site constraints or stormwater management needs, Terre Hill has a solution for you.
Explore our line of Terre Kleen™, Terre Arch™, Terre Box™, Terre Urban Protector™, and Terre Tree Filter™ products to learn why they are the superior choice for protecting our waterways and the environment. Contact us to discuss how Terre Hill's industry-leading expertise can help make your next project a lasting success.
When quality counts, count on Terre Hill Stormwater Systems.
Have a project you'd like to discuss? Contact a member of our Stormwater Team.  We are ready to help!
Gene Lamanna
Stormwater Sales
glamanna@terrehill.com
610.621.8960
Serguei Diaz
Stormwater Project Coordinator
sdiaz@terrehill.com
717.445.3114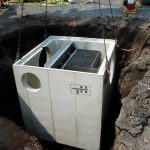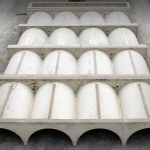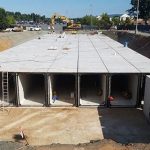 ---
Terre Hill Concrete Products is proud to partner with YQS: Your Quality Solutions as a preferred installer and maintenance provider for our Stormwater products.

Our Certifications